DVD: Master PPG1 - Advanced Ground Handling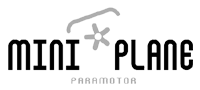 Presented by Jeff Goin
Advanced Ground Handling
Master Powered Paragliding #1 is the first in a series of four tuitional DVDs aimed at pilots of paramotor and paraglider wings.
DVD #1 kicks the series off by focusing on that common bugbear: ground handling. With a cast of colourful and talented pilots, the excellently narrated DVD breaks down handling your wing on the ground into 15 chapters that take you from inflation, through controlling a paraglider wing through to killing it safely.
Master Powered Paragliding #1 is a whooping 101 minutes of audio visual information that leaves your head literally buzzing with all the tricks and tips you've picked up and desperate to get out there and practice them.
As you would expect from Jeff Goin, the author of the best selling Powered Paragliding Bible, Master Powered Paragliding #1 is a powerful learning tool for paraglider pilots, either powered or unpowered.
The Director's Description of the film
Ground handling is widely recognized as a paramotor pilot's most important skill and the best indicator for being a good launcher. This video delves into the how and why of various methods to really master the wing.
We combine information from several of our sports most skilled pilots, taking the time to show a variety of techniques for newly fledged pilots who yearn to achieve the next level.
Using live action, animation and graphics we explain the basics then move on to the fun stuff. Techniques are covered that go from differences in wing layout to climbing up poles and walls. For sure, some of what's shown is just plain fun but every effort is made to explain what is being doing and why.
The action is stopped or slowed as necessary to explain what's going on in an understandable manner. Your time is respected and it moves thoroughly but briskly through the many topics--you'll want to watch with a remote control.
Join Bill Heaner, Steve Mayer, Phil Russman, Jeff Goin and others as they open magic of advanced paraglider ground handling and get ready to move up to the next level.
Price: $29.95 (FREE shipping!)