DVD: Master PPG4 - Advanced Landing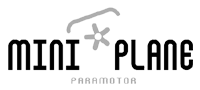 Presented by Jeff Goin
Advanced Landing
Part 4 of 4 in the Master Powered Paragliding Series. Master landing with style, grace and accuracy EVERY time.
Working with some of the best pilots in the world we thoroughly show and explain techniques that can dramatically increase your success at making soft, stand up landings every time on the spot of your choosing.
We explain how to handle engine-out landings in many situations that involve different glide decisions with variations of winds and terrain.
As with the rest of the series it uses a combination of live action, 3D animations, 2D animations and other graphics to clarify exactly how the techniques work. Everything from nailing one-step spot landings to the graceful slider arrivals that make you look like a pro.
Price: $29.95 (FREE shipping!)