Web Videos
Miniplane Pictures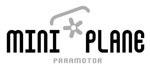 Info@Miniplane-USA.com
Please note: We sell to USA only!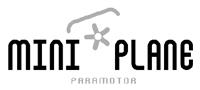 Miniplane TrikeBuggy BigFoot Mini-Bullet
Short Axle version with soft Wheeleez sand wheels

TrikeBuggy Mini-Bullet BigFoot and Ozone Viper3 22m from Chad Bastian on Vimeo.

Miniplane Paramotor mounted on the TrikeBuggy MiniBullet Short Axle using the Ozone Viper 20m paraglider for flight. Visit www.TrikeBuggy.com for more info.