Assembly Instructions
Tips & Tricks
Miniplane Pictures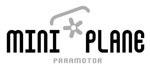 Info@Miniplane-USA.com
Please note: We sell to USA only!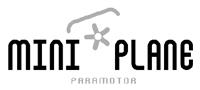 Miniplane Disassembly, Part 1
For Part 2, CLICK HERE



A Tip from Diego:

Ignition coil is very fragile
try to start the engine only once without the spark-plug connected can destroy the coil.
if you pull the starter without the spark-plug on the engine, remind to connect the coil wire on his plug and accuratelly ground the thread on the engine body.
If you don't do that the result is an overtension on the coil untill it can generate a spark .. inside, that means 100% burn the insulation between the coils and short circuit many of them.
The result is a reduced ability to produce high tension sparks, that reduce the spark power and reduce the spark-plug life to quite nothing, sometime few minutes.