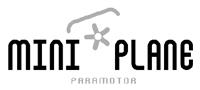 Independent Paramotor Equipment Survey
From: Paramotor Magazine, November 2011
How happy are you with the paramotor kit that you spent your hard-earned cash on? Is it reliable? Are the manufacturers and dealers helpful when you have queries? Wouldn't it be interesting to know what other pilots think about the products they have bought?
Well Al, a British trainee paramotorist, thought it would, so he has set up an online survey to help him and others gauge what people really think of their kit, and the customer service offered by the people who make and sell it.
Paramotor mag thought it was such a good idea that we are offering three one-year Paramotor mag subscriptions to three participants of the survey, one winner in each of three geographcal areas: US, EMEA (Europe, The Middle East and Africa) and APJ (Asia Pacific Japan).
Click here to take part. It will only take three minutes to complete, and the more information that is collected, the more worthwhile the results will be.
You can fill it in and remain anonymous, or you can enter your contact details in the Comments field, so that you can be contacted, and your name will go into the draw for your geographical area. You will then stand a chance of winning a year's subscription (or extension, if you already subscribe) to Paramotor mag.
If you have already completed this survey without leaving contact details but would like to be entered into the draw for the magazine subscription, the survey's owners ask you to fill it in again, this time with the relevant contact details. They will find and delete your duplicate entry by matching your IP address.
The survey answers, once analysed, will be published and shared openly.
Al plans to run the survey annually. He says, "I believe it will be a useful tool in keeping manufacturers on their toes and focussed on their customers as well as their products".
The results...
From: Paramotor Magazine, January 2012
The results of the Cloud Strategies independent paramotor survey are now online.
According to the survey, us paramotorists fly on average 72 hours a year — pilots in the Americas slightly more than this and elsewhere slightly less — and 76% of us buy brand new equipment. It also showed that build quality is our most important consideration when buying a new motor, and price is way down the list.
The survey was initially created to find out what customers really thought of the motors they use, and the manufacturers' customer service, but it does not attempt to promote any manufacturers as 'the best' or 'the worst'. Its creator is quick to point out its limitations: the sample size was small and the questions quite specific, and not necessarily those we would have asked ourselves. Unless a machine was described by at least ten people, it did not even make it into the results table meaning smaller manufacturers are under-represented.
Al, who wrote the survey, reiterates, "The relative position in any table does not imply or state that any one manufacturer is better or worse than any other manufacturer. It is down to you to make your own mind up about suitability of any manufacturer or machine".
However, despite its limitations it's interesting reading. Al plans to repeat the survey later in 2012, for both motors and wings this time. We'll keep you posted as we receive information.
Wayback Machine
Since the results of the original survey in 2011 have been taken down from the web, you can still find the information, less the images for some reason, using the Internet Archive, better known as the "Wayback Machine" which turned up this capture:
https://web.archive.org/web/20120511082552/http://paramotorsurvey.cloudstrategies.co.uk/
Screen shots of the survey are shown below, click on the images to enlarge.