Top 80 Soaring Trike!
Our Soaring Trike consists of the North Wing ATF Singe-Place Soaring Trike and the reliable Top 80 engine (or powerful Minari 180cc).
The ATF is a nanotrike intended for use as a motorglider, taking off under power and then shutting down the engine for soaring flight. The engine is easily started again during flight to extend your Air Time Fix!
The aircraft was designed to comply with US FAR 103 Ultralight Vehicles rules, including the category's maximum empty weight of 254 lb (115 kg).
The ATF with the Top 80 has a standard empty weight of approx 120 lb without the wing (weigh your glider and add to this to get total weight). It features a minimalist design, cable-braced hang glider-style high-wing, weight-shift controls, a single-seat, open cockpit, tricycle landing gear and a single engine in pusher configuration.
This configuration folds down easily in minutes to be transported easily in your small pickup or SUV along with your Hang Glider. The ATF can be folded up to approx 27" x 30" x 55" (69 x 76 x 140 cm) for storage or ground transport
ATF Soaring Trike
From the North Wing website:
The ATF Soaring Trike (ATF = Air Time Fix) adds power to your hang glider so you can climb to the thermals and power-off for lightweight trike soaring! You can use your hang glider with the ATF Trike.
Some pilots may want to use the specially-designed Solairus wing which has been built specifically for lightweight trikes, with a state-of-the-art airfoil design. The new strutted, double surface Solairus wing provides best performance for cross-country, has a great sink rate and slow-speed handling, and is great for short-field take-offs. No mountain, no problem!
Imagine! Ascend effortlessly up to cloudbase. Shut the engine off and soar in silence with the birds all afternoon. When the lift gets light, pull the overhead starter and fly back to your flying field.
Couple this super leightweight trike with the reliable Top 80 engine, and you have a very nice soaring trike!
Another great wing that works well with this combination is the Wills Wing Falcon Tandem Hang Glider. This glider is very stable, predictable and responsive and just feels comfortable in just about every soaring situation.
The ATF Soaring Trike is available with either the Top 80 or Minari 180cc engine, and either with or without a Solairus or Falcon Tandem wing.
Weight with Top 80: 120 lb (without glider).
Weight with Minari 180cc: 130 lb (without glider).
See the Top 80 Specifications here.
See the Minari Specifications here.
ATF Soaring Trike with engine: $6,095 (no wing)

Includes Top 80 or Minari engine and wooden propeller


ATF from Chad Bastian on Vimeo.
Partially Folded Soaring Trike (no wing)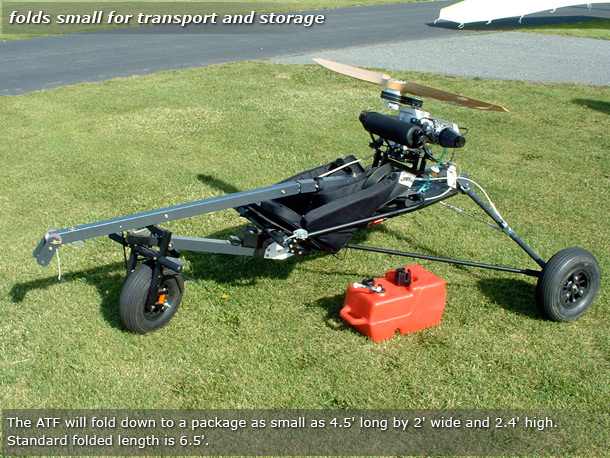 Fully Folded Soaring Trike (no wing)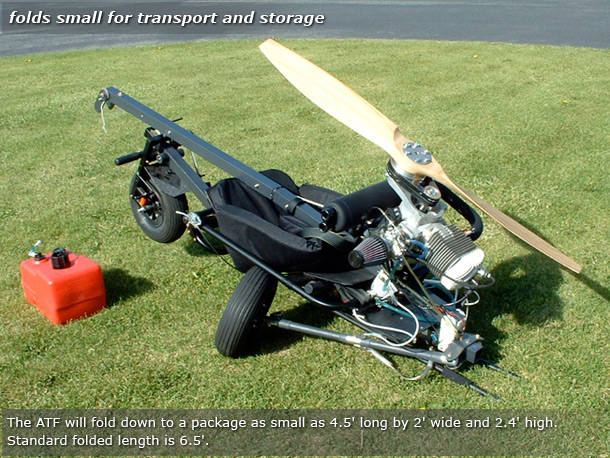 Top 80 Soaring Trike (no wing)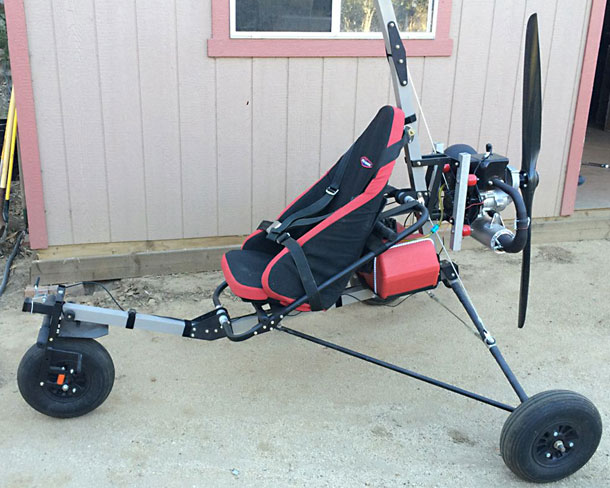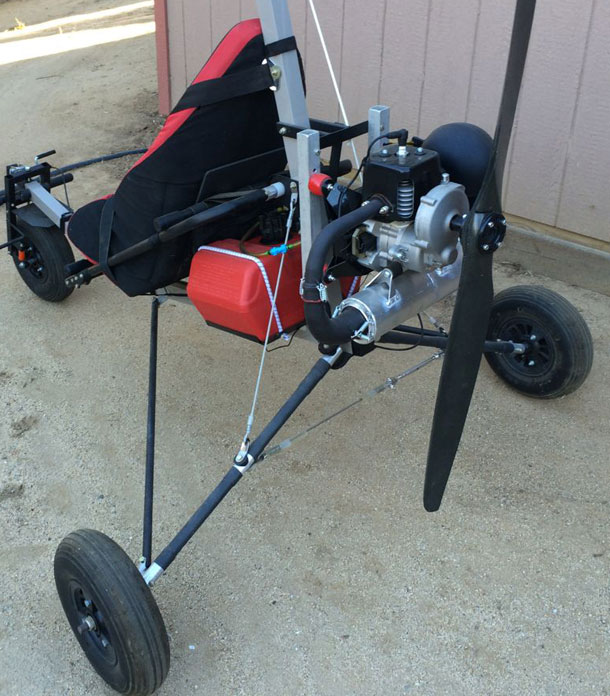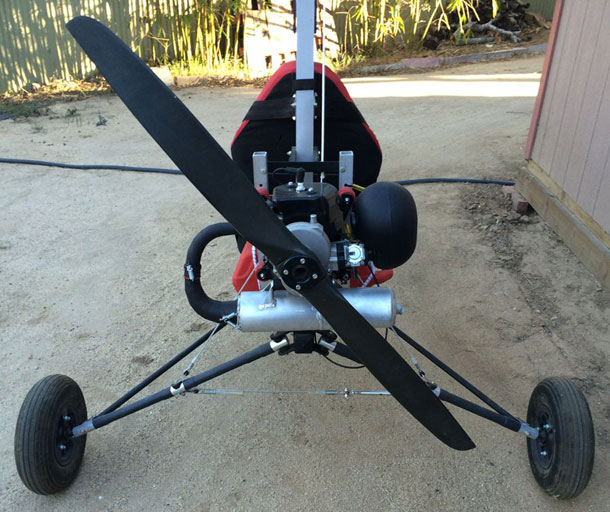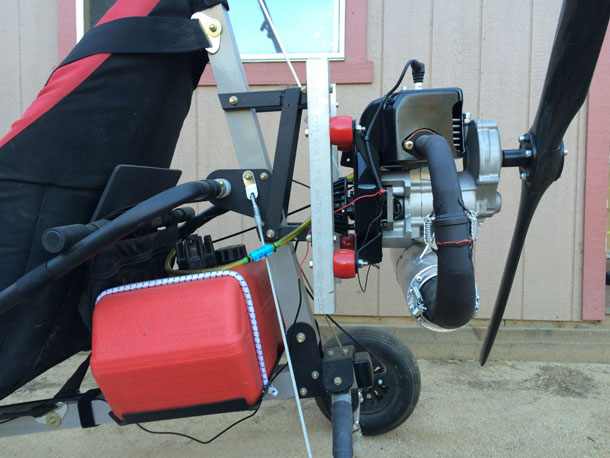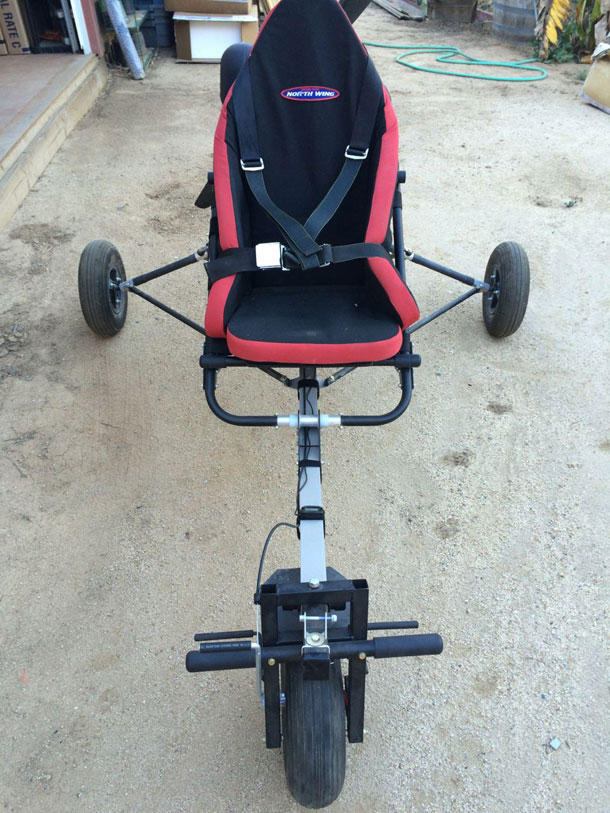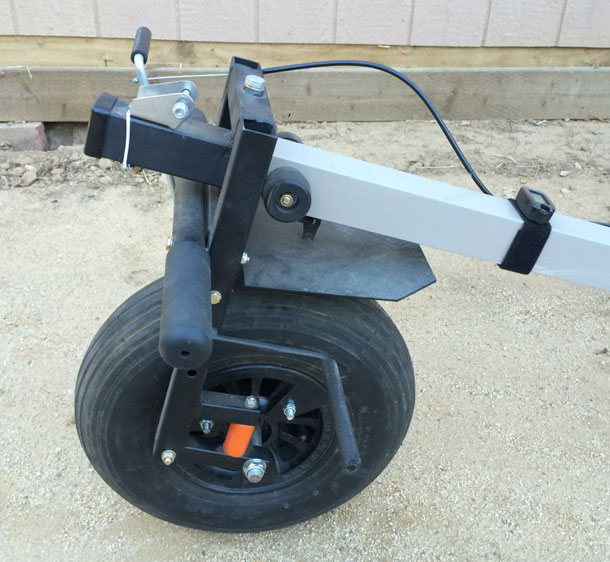 ATF Soaring Trike with Solairus 17m Wing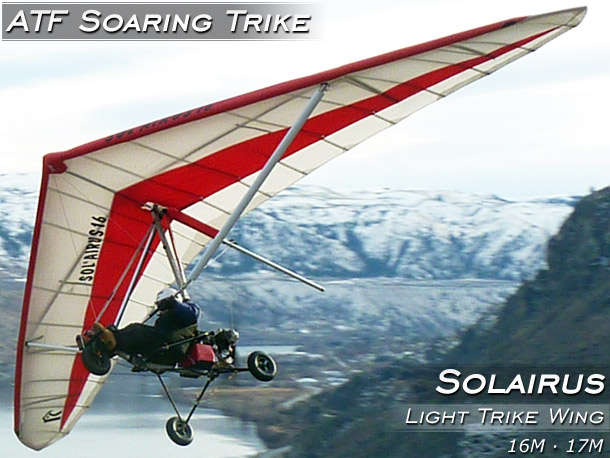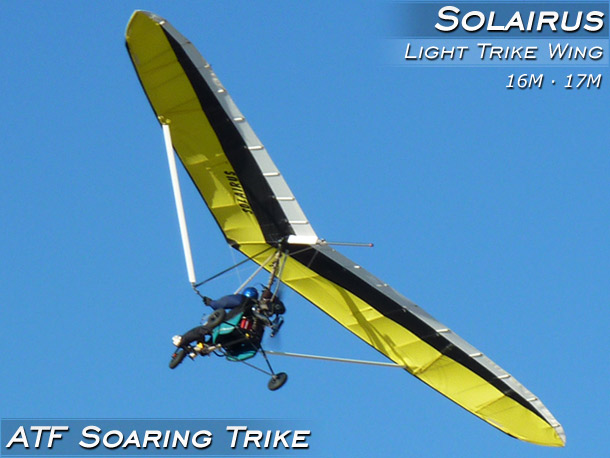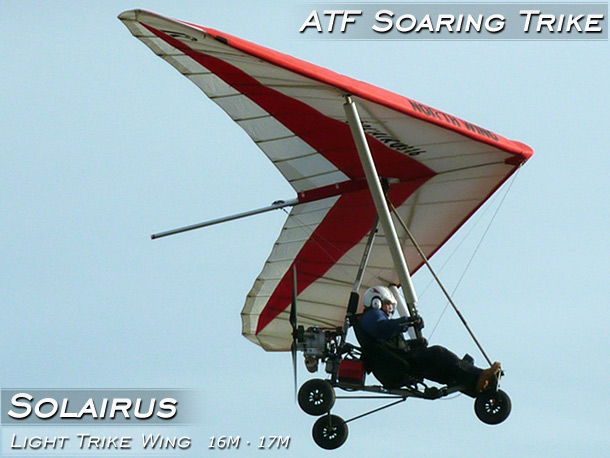 ATF Soaring Trike with Solairus 16.5m Wing: $12,295

Includes Top 80 or Minari engine and wooden propeller