Miniplane Paramotors
Our Best Sellers
Products
Resources
Flying Paragliders
Instruments for Flying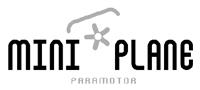 TTO Trail Tech Tachometer/Hour Meter
4 different functions (tachometer, hour, time, and accumulated flight time)
A front button to switch between the different functions
Tracks total hours on motor, non-resettable
Measures tach up to 20,000 RPM in real time
Measure and records max RPM, resettable. Note: Max RPM stays visible for a max of 5 seconds
Spinning-arrow activity icon
Adjustable settings for Fast/Slow updates, Hi/low spark sensitivity (for electrical noise suppression)
99,999 Hour Digital Display
Peel-n-Stick or Bolt-on
Works on all Gas Engines with a Spark Plug
Price: $44.00
TTO Trail Tech Temperature Meter
FITS: ALL ENGINES WITH 10MM OR 14MM SPARK PLUG

Available in 10mm and 14mm sizes: 10mm version is for new Miniplanes (CR9EB Spark Plugs), and 14mm is for old Miniplanes/Minari/Moster and most other engines
Remove crush washer from your spark plug
Replace crush washer with temp. sensor and install plug
All instructions included
User selectable display: 30-500°F or 0-260°C
Measures current and maximum temperature, resettable
Spinning-arrow activity icon
Flashing dot indicates 6 second sample rate
Peel-n-Stick or Bolt-on
Waterproof
Black color
Wire is approx 29" long, an Extension is available in our eBay Store
Price: $44.00
TTO Trail Tech Temperature Meter Wire Extension
Price: $12.95
.
TTO Trail Tech Temperature Meter Wire Extension 72"
Price: $15.00

.
Ascent GPS Vario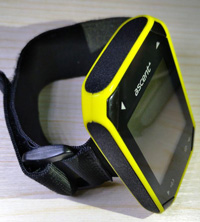 Ascent Vario - the new H2 has arrived!
Introducing the all new Ascent H2 vario with the same great features as the H1 but with additional features and enhancements, including your choice of colors for the sides of the enclosure. Blue, Green, Orange, Grey, and Yellow are available.
ASCENT Vario features include GPS calibrated altitude, ground speed, heading, glide ratio, and track logs that can be downloaded in both kml and igc formats using our own easy to use software interface. The logbook records start of flight time and date, flight duration, min and max altitudes, max and average climb rates, max sink rate, min and max temperatures, and distance and direction from launch after landing.
Main Features:
Integrated GPS shows ground speed, glide ratio, heading, position
Also shows distance and direction from launch
Temperature compensated absolute and relative altitude
Vertical speed with adjustable averaging
Metric or Imperial readout
User adjustable flight detection
Adjustable sink alarm
Large high resolution screen
Lithium polymer rechargeable battery
Battery life 10 hours flying / 4 months standby
Wall and car charger included
While flying a button press will display:
Display relative or absolute altitude
Display max altitude and climb rate
Display time and flight duration
Display volume control
Flight Logging Features Include:
Flight data log for up to 200 flights shows
Records 20 hours of complete track log data
PRICE: $349
FlytePark Nanovario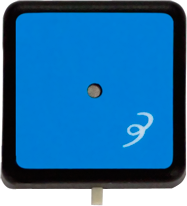 Audio vario for minimalists
The Nanovario is a performance vario at an affordable price, only $99.99. Choose from 16 flying profiles that allow you to adjust settings based on the current conditions and personal preferences.
Three distinct tone bands
The Nanovario contains three distinct tone bands to provide high resolution information about lift conditions. An optional lift band provides a tone in light or no lift.
Uber compact
The Nanovario is a super compact and ultra lightweight vario weighing less than a half ounce.
PRICE: $99