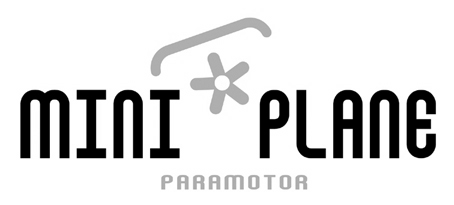 Miniplane SKY 150 Long Range Paramotor
With the new SKY 150 Engine!

Fly High - Fly Far!

Fly Long Range!!
The MINIPLANE Long Range Paramotor has been designed based on the extensive experience acquired by the company Per Il Volo over the last 30 years as a paramotor manufacturer.
Fly High, Fly Far!

The Miniplane SKY 150 Long Range Paramotor merges the chassis of the Rigid 150 design with this new engine of exceptional power.

The SKY 150 is a motor that adapts perfectly to Miniplane's new LR frame, to obtain a paramotor with excellent characteristics, balanced and easy to use, in line with the MINIPLANE philosophy.
Compared to the Moster:
Gear Box (left torque) same as Top 80
Easier to start
About 10% more thrust
Less vibraqtions
20-25% less fuel consumption
Water Cooled
2kg heavier
Lower cost
There are so many enviable features of this machine:

More thrust than any other paramotor with similar weight
Excellent progressive power curve, very controllable, smooth engine at all revs RPM
Very easy to start
Low vibrations
Reduced consumption
Low weight, very balanced and comfortable on the ground and in flight
Thrust close to 80 Kg with a 130 cm propeller and over 85 Kg with a 140 cm propeller
Weight 26 KG with standard ABM Miniplane harness
Very low fuel consumption (bowl carburetor).

Some features of the SKY 150 engine:

Liquid-cooled 2-stroke engine with natural circulation circuit (without pump)
Bowl carburetor
Mechanical gear box with centrifugal clutch
Right-handed propeller rotation (counterclockwise torque)
Maximum power 28 HP at 10000 rpm
Miniplane SKY 150 Long Range Paramotor: $7750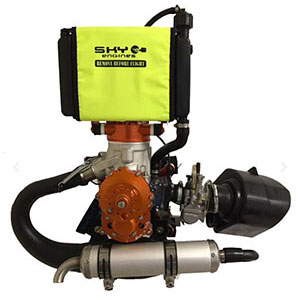 NEW!!!
Miniplane LR/Rigid 150 Cage Bags!
Protect your new Miniplane Long Range or Rigid 150 Cage Sections with this awesome new bag from Miniplane!
The Rigid Cage Bag is padded, has multiple compartments to protect each section of your cage and zips closed to keep them all tidy while traveling!
Adventure with peace of mind knowing that your precious paramotor sections are protected the best way they can be - with the new Miniplane Rigid 150 Cage Bag!
This Cage Bag fits both the Miniplane Rigid 150 and Miniplane Long Range Paramotors.
Miniplane Rigid 150 Cage Bag
$195